Blended Learning: STEM Robots
Discover how blended learning creates a dynamic and engaging learning environment by combining a classroom educator-student setting with the flexibility of online learning.
What is Blended Learning?
Blended Learning is a mix of learning methods that incorporate traditional face-to-face learning and eLearning.
Hands-on coding robots help students understand the fundamentals of coding, logical thinking, problem-solving, and computational thinking by allowing them to execute coded instructions and see the outcomes in real-time. They foster collaborative learning and communication.
eLearning offers a personalized 1:1 learning experience for each student ensuring each student's learning milestones and goals are met.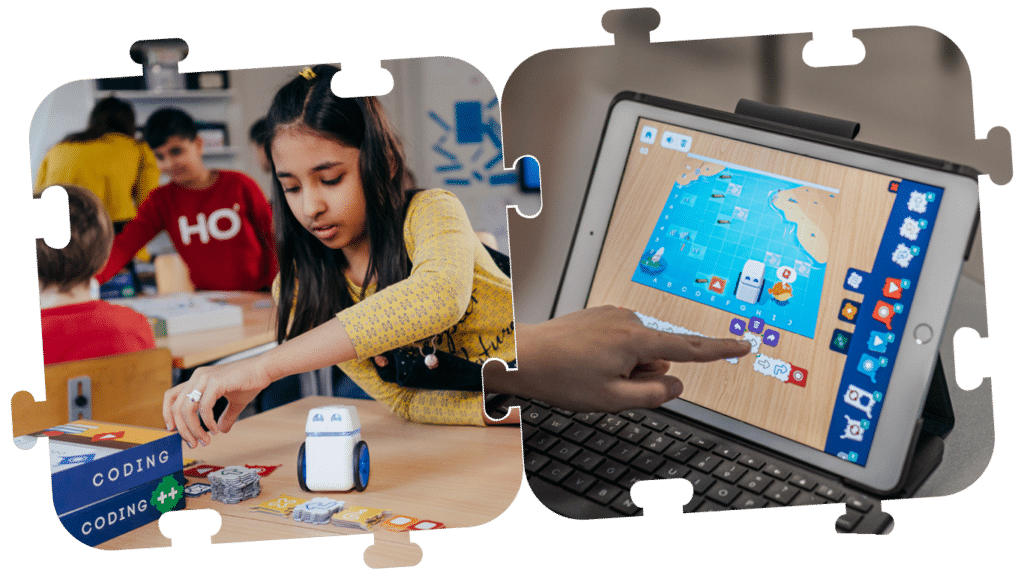 The Benefits Of Blended Learning​
Blended Learning enables educators to enhance their teaching and create more interactive learning environments for their students.
By integrating personalized online activities alongside classroom activities, educators can efficiently monitor each student's progress and help them meet their learning goals. folowing a standards-aligned curriculum.
Blended Learning provides various benefits for students, including greater flexibility, personalization, and engagement. 
By combining classroom coding lessons with online learning activities, students can practice their collaboration and teamwork skills at school, while they also have the opportunity to work at their own pace and access course materials from anywhere—even from home.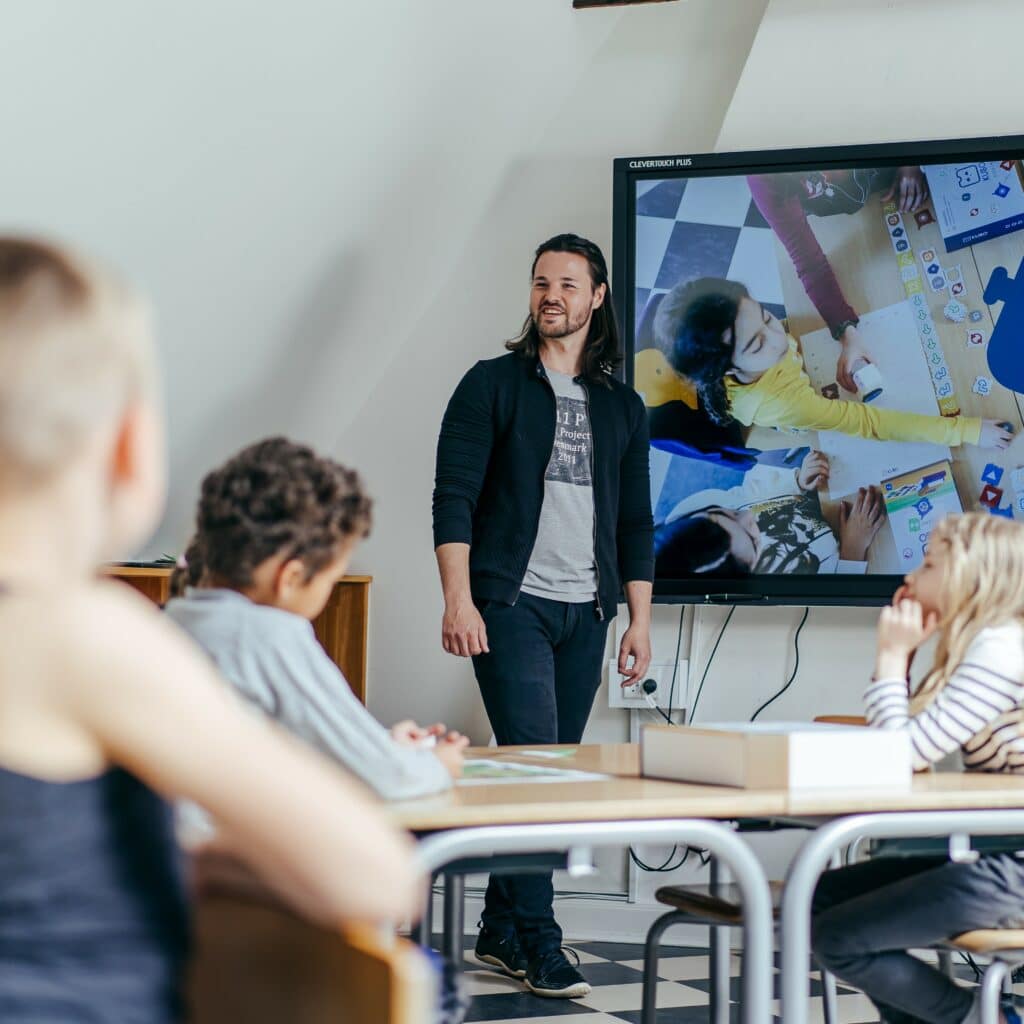 Get the KUBO blended learning experience now
Our educational robots are available through a yearly subscription. Get access to the latest technology without ever needing ownership.
Enjoy the benefits of a blended learning environment without stress. You get a lifetime service and full warranty on the physical Robot and TagTiles, ongoing technical support, and teacher training.
Flexible solution that fits the ever-changing need of your Classroom, School, or MegaLab.
Almost every teacher finds the decision-making process choosing a STEM robot for their classroom stressful and overwhelming. Especially if they have no experience with coding and programming.
But these can be exciting steps and decisions! KUBO therefore offer the right of cancelation within the first 90 days. If you decide to cancel your subscription within the first three months, you will receive a credit note for 75% of the original subscription fee.